Peter Dinhofer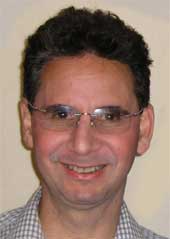 Mr. Dinhofer holds a MS in International Business from Groupe HEC, France and a BS in Biology from MIT. Mr. Dinhofer started by attending Tulane Medical School. He left to pursue his interest in the technology at the dawn of the microcomputer building his first personal computer from available kits. Mr. Dinhofer participated in research projects such as cardiac arrhythmia monitoring and programming medical office management software. He followed that by building several successful medically related businesses. After completing his MBA he traveled the world working in several technology related fields including conversion of insurance management systems to html, introduction of smartcards into Vietnam, Comsat/Satellite phones and introduction of all natural sweeteners to the EEC. He founded Data Recovery Service, Inc. in 1997. He made Data Recovery Service a world leader in data recovery of hard disk drives and RAID arrays. He has been assisting in forensic analysis of hard disk drives almost from its inception, working both on criminal and civil cases.
Nicole Moyal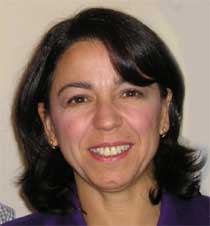 Ms Moyal holds a MS in Technology Management and a Bachelor of Engineering in Electrical Engineering and Computer Science with specialization in Telecommunications from SUNY at Stony Brook. Ms Moyal has held various positions within major corporations such as AT&T/NCR, Dassault AT, American Express. She is currently a consultant focused on technology implementation, technology management and compliance.
Highlights of her experience include Committee Chairperson for Global Platform, a group of industry leaders with a charter to create Telecommunications Standards and procedures for Smartcard Technology back end systems, lead consultant for MasterCard Cash for compliance with technical standards and procedures, Internal Consultant regarding International export regulations for encryption. Ms. Moyal has extensive experience with software and hardware Compliance and Certifications.
Micael Zeller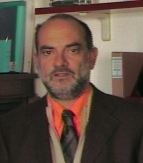 In 1986 Mr. Zeller began writing video-games and communication on digital media for software companies. He was the first to present the CD-ROM to the Italian public in 1990, and to produce CD-ROM's for company communications. Since then, he has collaborated with e-business companies, creating websites, CD-ROMs, online games. He has been teaching web design and web content management. He also writes about language, internet and digital communication chapters for the high school textbooks. After joining Data Recovery Service, Inc. in 2004, Mr. Zeller was officially accepted in 2007 as expert in analysis and recovery of hard disk drives and other digital media by the Court of Milan, Italy.